Founded in January 1994 "VMG Indústria Metalúrgica" was born from the need of its genitor "Metalúgica Jardim" for developing a reliable supplier of small and medium parts and components. In 2001 VMG relocated its facility to a larger and better equipped site to serve its customers, and since then it has been winning new business and market share.

Legacy


Manufacture and sell stamped parts,welded assemblies, and assembled sets for Automotive Industry.


Guaranteethe continuity of our long-term business, serving in an exemplary manner our customers, arousing their enthusiasm and loyalty.


Ensure the continuity of our business through the delivery of extraordinaryqualityproducts into the market.


Take care of the health and continuity of our business, creating a work environment with respect, high motivation and job satisfaction for our employees.


Respect the society and its lawswhile taking care of the environment.

Values
The quality, the environment (sustainable development, environmental ethics, commitment to law and waste management) and work safety are our top priorities, so we fulfill:


Work in order to meet the country's legislation and the requirements of our clients, to prevent any risk and work on continuous improvement toachieve ZERO DEFECT, ZERO ACCIDENTS and ZERO POLLUTION.


Respect for people and their initiative, creativity, innovation and teamwork. Integrity, commitment to quality and transparency are reflected in our business results.


Watch over the personal quality of each employee by promoting and encouraging continuous improvement throughout the manufacturing process.


It is not acceptable in any waychild, forced or bonded labor and discrimination of any kind be it political, economic, social, race, nationality, gender, age, religion or sexual preference.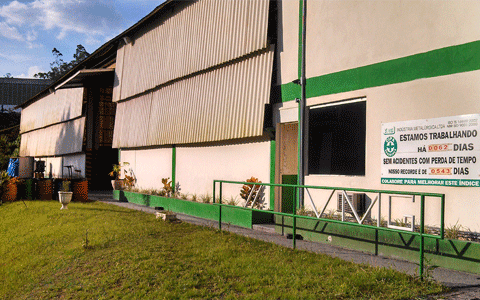 Environmental concern
Concerned with the environmental aspects and requirements of its clients, VMG began to prioritize how it relates to the environment and the community. Since the end of 2012 it became certified and accredited to ISO 14001.